Bad News For Some Big Brands

Bad News For Some Big Brands
In today's volatile economy, anything is possible. The headlines are full of surprise winners and even more surprising losers, and not even the biggest names on the market can hold out forever. Now even brands we thought were invulnerable are starting to crack.

Meta has dominated the tech/social media world for years…but after a record-breaking loss last week, experts are predicting "even darker days" ahead. Does this spell the end for Zuckerberg's digital universe?

Tesla, the undisputed king of the electric vehicle market and the clear frontrunner in the EV war, may soon find itself dethroned by the OLD monarchs of the auto industry. Will Elon Musk bend the knee?

Peloton, the brand that promised to keep us in shape during the pandemic, is now stuck spinning its wheels, and bigger companies are interested in a buyout. Is there a way for Peloton to outpace all the negative publicity?
---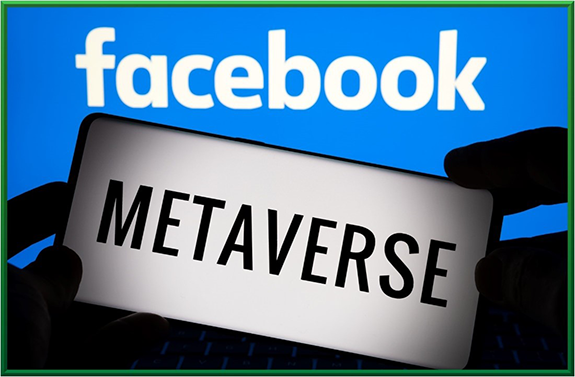 Did you ever watched the movie "The Social Network"?

If you haven't, I highly suggest watching it. If you have, then you're very familiar with the story of how Facebook (now Meta) came to be and everything that happened with the company up to that point.

It's truly fascinating to see the dramatized history of how this company came to be - but what seems to stick out the most in the story - is the fact of how easy it seemed for Mark Zuckerberg to wait for the right time to start using the company to make money.

One of his early partners, Eduardo Saverin (who Zuckerberg basically ousted) wanted to start marketing right away so they could start making money on their investment, but Zuck kept telling him no.

It wasn't until they got big-time investors like Peter Theil that they started to form a business model that made them one of the biggest companies on the planet.

There's only one problem: their model never had that much room for growth, which may be why the company started making the shift towards the Metaverse in late 2021 instead of being JUST a social network.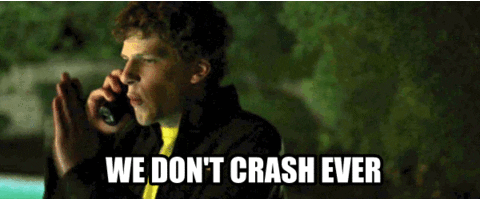 However, as I wrote in a previous article, the Metaverse is FAR from being a profit center, so the company will have to lean on its existing business model until that time comes (you can read that article HERE).

Unfortunately, it's a business model that may make Meta a sitting duck, because what makes a good business model work is growth potential.

As you no doubt know if you've been following the stock market since last week, Meta (FB) had the biggest single-day drop of any stock on Wall Street ever, losing 26% overnight due to dismal Q4 earnings and numbers.

Facebook (Meta's flagship) is leaking users and pulling in fewer than anticipated new users to fill the void.

This does not bode well for Zuckerberg and company…but you don't have to take my word for it. Tech Analyst Dan Ives feels the same way I do.

Ives recently told Yahoo! Finance, "I think there are some dark days ahead for Facebook. You can change your name every month if you want. Their strategy is ultimately social media and digital advertising."
Dark Days AHEAD?
"Dark days?" If losing a quarter of the company's value in a day doesn't count, I don't know what does. If a record-shattering drop in market value isn't the worst of it…we're in for a ride.

If experts are saying that there are still darker days to come, Meta is in REAL trouble.

And why does Ives think we may see worse days ahead?

Well, it comes down to something that's out of Meta's hands, namely slowing growth–but it'll be the $10 billion hit the company will take from privacy changes to Apple's operating system that may do it in.

Apple product users will have to take extra steps to view Facebook from their devices, and there are some that will simply choose to drop off Fadebook entirely.

Ever since the drop, FB shares have continued to trend lower and investors are starting to see the writing on the wall.

That may be why Ives mentioned that "Mark Zuckerberg has an uphill battle to get back to growth."
The Growing Sentiment Against FB
But Ives isn't the only tech analyst leaning back from the fiery crash that the company is limping away from. Tech analyst Mark Mahaney, a notorious Meta bull, said, "Shares are probably dead money at this level of growth for at least the next three months."

Can Meta pull out of this tailspin, or is this plane headed for an inevitable and fiery crash?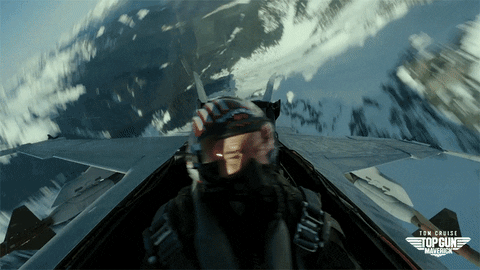 Only time will tell if free market capitalism chalks another one up in the "Loser" column, but for now it's hard to say.

Come back to us in a few months and we'll see if we can't change our tune.

Right now, the Green Zone ratings system has FB at a "Neutral" which doesn't bode well - as just last week their numbers were a tad bit higher.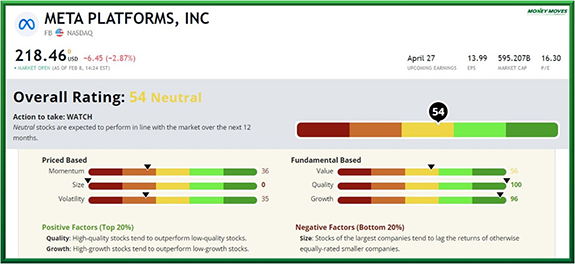 (Click here to view larger image.)
I guess we'll finally learn whether Zuckerberg is man enough to push back against the changing tide…or if he really is just an automation in disguise.
---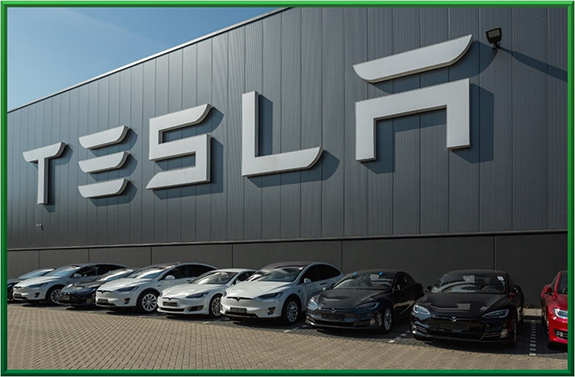 "It's good to be the king."

How often have we heard that old adage?

And as we all know, the reason it's so good to be the king is that kings tend to have the power and freedom to do whatever they want.

The king generally gives the orders instead of taking them…and it's always better to be a king than a servant.

Elon Musk has been the undisputed king of electric vehicles for over a decade now, and Tesla Motors (TSLA) has become one of the most successful companies to have ever existed…making Musk the world's richest man in the process.

However, wherever there's a king, there's someone that covets his throne…and in the world of vehicle manufacturing, those that covet what Elon Musk has are kings in their own right.
The Big Boys Gunning For Tesla
Ford (F) and General Motors (GM) have been in the car game for a long time, and it's obviously an unfamiliar feeling for them to not be sitting at the top of the mountain.

Sure, they've switched back and forth over the years, but they're familiar with each other. Losing to your longtime rival is a lot different than losing to some young upstart that came out of nowhere to dominate the market.

But Tesla has a leg up on both of these legacy automakers: Musks company has a few years on Ford and GM in the electronic vehicle sector. The two motor titans are going to have to work hard to take Musk's crown off his head, especially with the country moving away from fossil-fueled beasts and towards cleaner electric alternatives.

However, there are a few things that Ford and GM have that are invaluable, not the least of which are connections, brand loyalty, and over a century's worth of experience apiece.

And while they may be a step behind Tesla in the EV world, don't expect things to stay that way for long. Ford and GM could soon be cutting into Musk's profits even more than expected…or at least that's what Bank of America auto analyst John Murphy thinks.

In a recent interview with Yahoo! Finance, Murphy said, "We expect Tesla's market share to drop from about 70% in EVs to about 20% in the next three years. They [Ford and General Motors] are gaining the bulk of the market share we expect Tesla to lose."

That's a mighty hot take from Murphy–but it's not inconceivable either. Even though Tesla had a very successful 2021, there are a few notable signs that Musk is starting to lose some of the market share his company has dominated for the better part of a decade and a half.

More and more potential rivals come along every year, and 2021 was no different. The NEW upstarts (RIVN) and Lucid (LCID) made a bunch of noise this past fall when they started delivering their first cars.

And what makes that story even more interesting is the fact that Rivian is partly backed by Amazon (AMZN) founder Jeff Bezos, pitting the two rivals in the Billionaire's Space Race head-to-head once again.

So with that in mind, it's no secret that Tesla is starting to lose its hold. The numbers don't lie.
Tesla's Grip On The Market Is Slipping
Back in February of 2021, Tesla owned 79.5% of the EV market. That's HUGE!

But in February of 2022, Tesla is sitting at 66.3% of the market. Now, while that's still respectable, that's a loss of almost 14%!

And can you guess which other companies GAINED in the market?

If you guessed Ford and General Motors, give yourself a pat on the back.

Sure, a few others like Nissan and Audi picked up some of that slack, but Ford and GM were the biggest gainers–and if their numbers are correct, they're going to grab even more.

Ford CEO Jim Farley recently said in an interview, "We have about 200,000 reservations [for the F-150 Lightning]. Now we're converting those into orders where people have to physically order the vehicle, almost very few of them are falling out."

That's a lot of metal…

But not as much as Farley wants. He says he would like to reach an electric vehicle capacity of 600,000 units over the next 22 months.

"We think that'll put us probably number two in electric," Farley said.
Meanwhile, General Motors isn't that far behind, with its first electric truck pre-sales hitting the 100K market too.

On a recent earnings call, GM CEO Mary Barra said, "More than 110,000 Silverado EVs are reserved so far, including reservations from more than 240 fleet operators, and the numbers keep growing every day."

The two giants are snipping at Tesla's heels, and it won't be long before they could steal a HEFTY part–about 50%–of Elon Musk's market share away from him.

However, if there's one good thing to come from this new fight for dominance, it's the innovation that the competition will breed.

The biggest thing that needs to improve before EVs from any company become viable is the battery life.

Right now, most EVs can go anywhere from 250 to 400 miles on a single charge, and while that's great, fueling up isn't as simple as it was for gas-guzzling predecessors.

EV hopefuls either need to ramp up the mileage per charge or figure out a way to charge the batteries faster, because right now you're looking at a charging time anywhere from 30 minutes to 6 hours.

That's simply unacceptable.

And if any EV manufacturers happen to read this, they may want to take a cue from THIS company, whose innovation is so groundbreaking that those in the know have taken to calling it the "Forever Battery."

It has to be seen to be believed, so here's a quick video on the power that this new battery could hold. Elon Musk–or any of the other companies vying for Tesla's throne, for that matter–may want to become very good friends with these innovators.

Watch it here!

Through all this, one thing is clear: Elon Musk has got a fight on his hands. We'll see who the king is after the dust settles.
---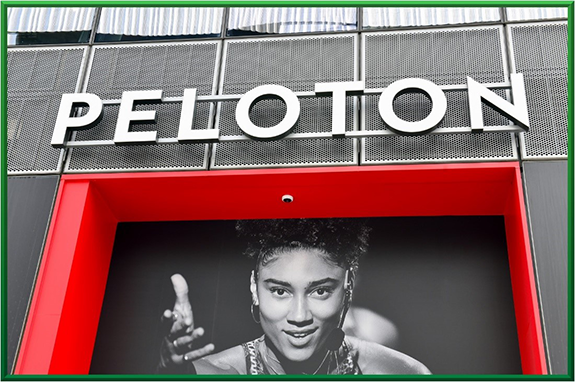 Peloton was the darling of the early days of the pandemic.

With gyms closed seemingly infinitely at the time, purchases of Peloton workout bikes and treadmills went through the roof.

Yeah, those were the days…

But those days have come and gone. Peloton has been struggling with a stream of negative publicity, beginning with a widely-criticized Christmas ad from 2019 and continuing all the way to characters on the hit series Billions and Sex and the City dying on Peloton equipment.

Apparently, Hollywood writers aren't too enamored with Peloton.

What did Peloton ever do to them?

As was to be expected, all this negative publicity has had an unavoidable effect on the company's stock performance.

Now, with Peloton stuck spinning its wheels in the market, there are rumors that some big companies are considering making an offer to buy them out.

That's right, Amazon, Nike, and Apple are all considering purchasing Peloton.

However, these talks are just preliminary, and no formal process has been initiated by Peloton.

No word yet if any company plans on making Peloton an offer they can't refuse.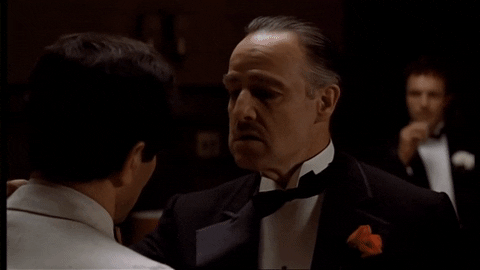 There is, however, an obstacle in the way of any potential sale: CEO John Foley and other Peloton insiders who control roughly 80% of voting in the company.

So, any deal would have to be approved by them, which, at this point, appears to be a longshot.

CNBC reported, "Peloton shares closed Friday at $24.60, giving the company a market value of just over $8 billion — far below the roughly $50 billion market value it fetched a year earlier. In recent days, shares have been trading beneath the stock's debut price of $29 and far below its 52-week high of $155.52. Talk of a deal pushed the stock as high as $32.22 on Monday."

I mean an Amazon Prime membership including a Peloton subscription makes sense, especially now that Amazon Prime is expected to raise their price to $139 annually.

Oh, great, just another expensive subscription that will auto-renew without us remembering to cancel.

Thanks, Amazon!

After rising to new heights during the early days of the pandemic, Peloton's stock has fallen from a high of $150 in the early days of 2021, to below $25 at one point.

Ouch.

It has been a rocky road for Peloton. From benefitting from the pandemic to being accused of sexism in one of their ads, to the death of a child due to a Peloton treadmill, it has been a rough stretch to say the least.

And last month it was reported that Peloton would be ceasing production of their bikes.

Yeah, you read that right…they're no longer going to be producing their own product.

It's kind of hard to make money when you aren't producing anything. See, that business school degree really is coming in handy after all. Where else could you get such enlightened views, folks?

That report ended up being proven wrong.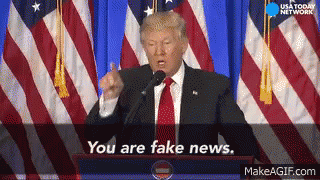 Whether reports of Peloton being sold to Nike, Amazon, or Apple are still to be determined.

But while we wait for news of that sale, hopefully, no more TV characters are killed in scripted shows on a Peloton.

It's time for more original ideas, Hollywood!

But for now, our Green Zone rating recommends avoiding purchasing shares of Peloton.

And if I may say, that is wise advice indeed.
---
For more quality content like this, and to learn more about the Money Moves team, visit us at https://moneyandmarkets.com/category/money-moves/

Privacy Policy
The Money & Markets, P.O. Box 8378, Delray Beach, FL 33482.

To ensure that you receive future issues of Money & Markets, please add info@mb.moneyandmarkets.com to your address book or whitelist within your spam settings. For customer service questions or issues, please contact us for assistance.

The mailbox associated with this email address is not monitored, so please do not reply. Your feedback is very important to us so if you would like to contact us with a question or comment, please click here: https://moneyandmarkets.com/contact-us/

Legal Notice: This work is based on what we've learned as financial journalists. It may contain errors and you should not base investment decisions solely on what you read here. It's your money and your responsibility. Nothing herein should be considered personalized investment advice. Although our employees may answer general customer service questions, they are not licensed to address your particular investment situation. Our track record is based on hypothetical results and may not reflect the same results as actual trades. Likewise, past performance is no guarantee of future returns. Certain investments carry large potential rewards but also large potential risk. Don't trade in these markets with money you can't afford to lose. Money & Markets expressly forbids its writers from having a financial interest in their own securities or commodities recommendations to readers. Such recommendations may be traded, however, by other editors, Money & Markets, its affiliated entities, employees, and agents, but only after waiting 24 hours after an internet broadcast or 72 hours after a publication only circulated through the mail.

(c) 2022 Money & Markets, LLC. All Rights Reserved. Protected by copyright laws of the United States and treaties. This Newsletter may only be used pursuant to the subscription agreement. Any reproduction, copying, or redistribution, (electronic or otherwise) in whole or in part, is strictly prohibited without the express written permission of Money & Markets. P.O. Box 8378, Delray Beach, FL 33482. (TEL: 800-684-8471)

Remove your email from this list: Click here to Unsubscribe